From Barrett-Jackson: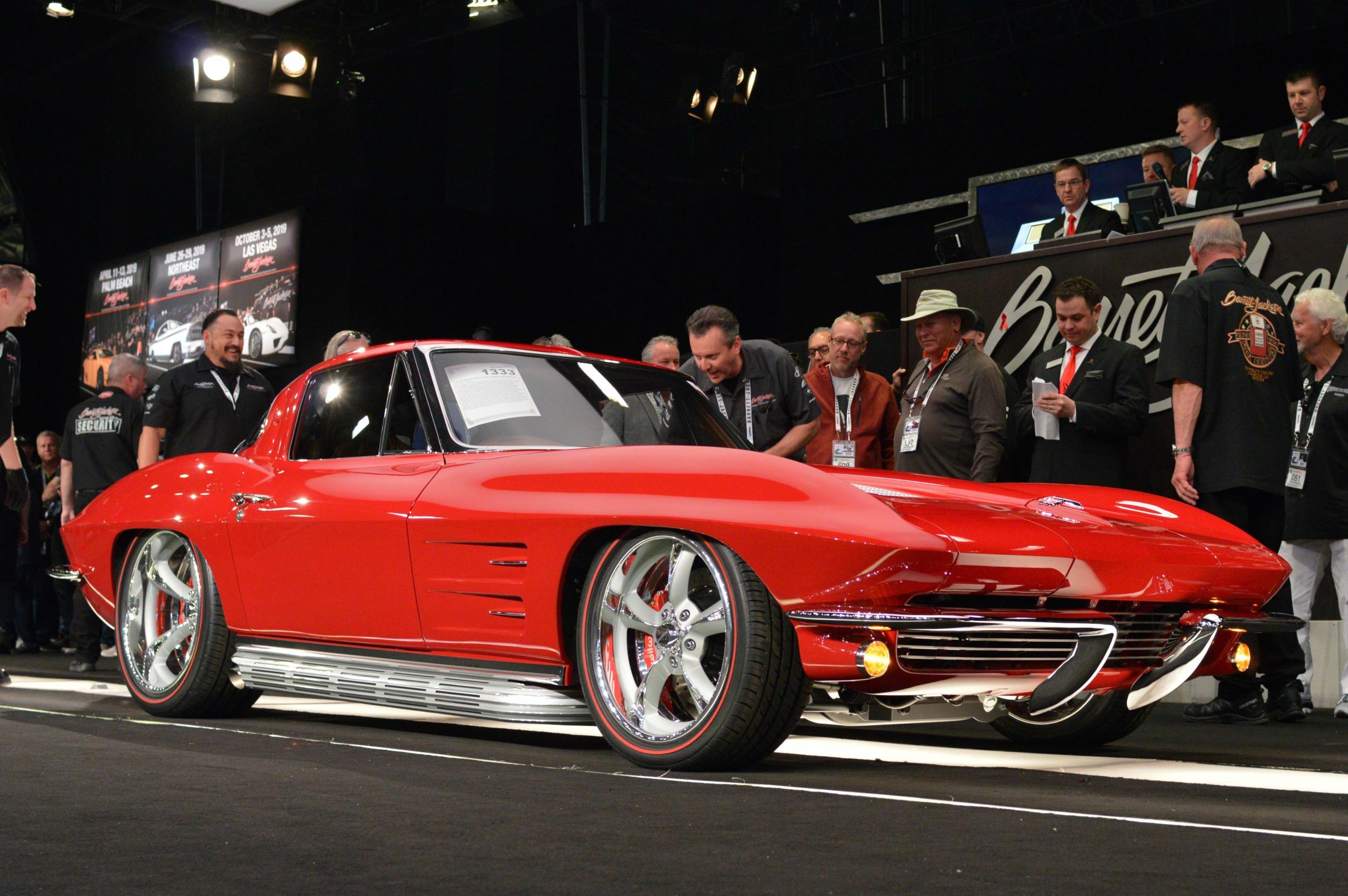 SCOTTSDALE, Ariz. – February 4, 2019 – Barrett-Jackson's 48th Annual Scottsdale Auction proved once again to be the barometer of the collector car market. With over 1,800 vehicles offered and a sell-through rate of 99.75 percent, this January marked one of the most successful auctions in Barrett-Jackson history.
Not only did total auction sales soar to $131.6 million, but the weeklong event solidified significant market trends, as well as dynamic shifts in the hobby, which have been predicted by Barrett-Jackson Chairman and CEO Craig Jackson and President Steve Davis since the early 2000s. Based on internal sales and market data over the last decade, among the trends Barrett-Jackson identified was the growing demand for professionally built Resto-Mods, as well as an increasing number of Gen X and millennial buyers coming to the hobby.
"When I took the helm of Barrett-Jackson in 1995, I knew that stagnation would be the biggest threat to this hobby," said Jackson. "While prewar classics were hot at the time, we recognized the demographic of our buyers would change over time and consequently the demand for those cars would also change. Plenty of naysayers thought it was foolish when we began adding 1960s and 1970s muscle cars to our docket. But we realized these were the dream cars of baby boomers and they had the means to buy them. It's rewarding to look back and know, without a doubt, that we were right. Even today, they remain one of our most popular docket vehicles, and have increased in value significantly over time."
As early as 2000, Jackson and Davis forecast another shift in the market – the growth of professionally built Resto-Mods, largely due to the burgeoning accessibility of new technology, high-quality custom parts and top-notch design talent. In 2002, Barrett-Jackson began consigning more Resto-Mods, which are defined as domestic and import cars that retain their classic look, but have been restored (resto) and modified (mod) with modern-day bodywork, technology, engine, drivetrain and interiors.
"Barrett-Jackson prides itself on being at the cutting edge of changes and trends in the collector car market," said Davis. "Resto-Mods is one of those trends we saw emerging from the customs segment nearly 15 years ago. We had the foresight to give these cars the platform to be seen by millions of collectors, which has made Resto-Mods one of the fastest-growing segments in this hobby."Unlike a custom vehicle, a Resto-Mod features the latest technology rather than period-correct equipment. Over the last decade, Resto-Mods have seen a meteoric rise in interest among buyers. The immensely popular SEMA Show and the coveted Detroit Autorama Ridler Award are among the factors contributing to the demand.
Similar to the upward trend of classic muscle cars, Resto-Mods have also experienced a jolt in demand among buyers. Over the past two years alone, Barrett-Jackson has seen a steady increase in not only the amount of customs and Resto-Mods sold, but also an increase in value. At the 2019 Scottsdale Auction, 161 custom vehicles were on the docket, an increase of 87.2 percent over the 2017 Scottsdale event, while the average sale price for vehicles in that category has risen 27.7 percent, from $62,711 to $80,103.
Some of the best Resto-Mods are bringing well over six figures at auction. A prime example was a multiple award-winning 1971 Plymouth HEMI 'Cuda built by Alan Johnson of Johnson's Hot Rod Shop in Alabama that sold for $588,500 at the 2007 Scottsdale Auction (Lot #1290). Other professionally built Resto-Mods that have made their mark at Barrett-Jackson auctions include: